---
Welcome to the PREMIER Allstar Cheerleading program
on the Grand Strand!
2016 Bids
At Large Bid to the Summit:
Hurley
Volcom
Paid Bid Winner to The One:
Hurley
Volcom
Full Paid Bid to the U.S. Finals:
Hurley
Quicksilver
CATCH THE WAVE!!!
If you would like to have your childs skills assessed to see which of our teams is the perfect fit, please contact our Myrtle Beach Allstar program director, Cindy Cumbo at 910-990-4066 or by email at cheermyrtlebeach@yahoo.com.
2016-2017 Season information coming soon!
Evaluations date for the 2016-2016 season will be announced soon!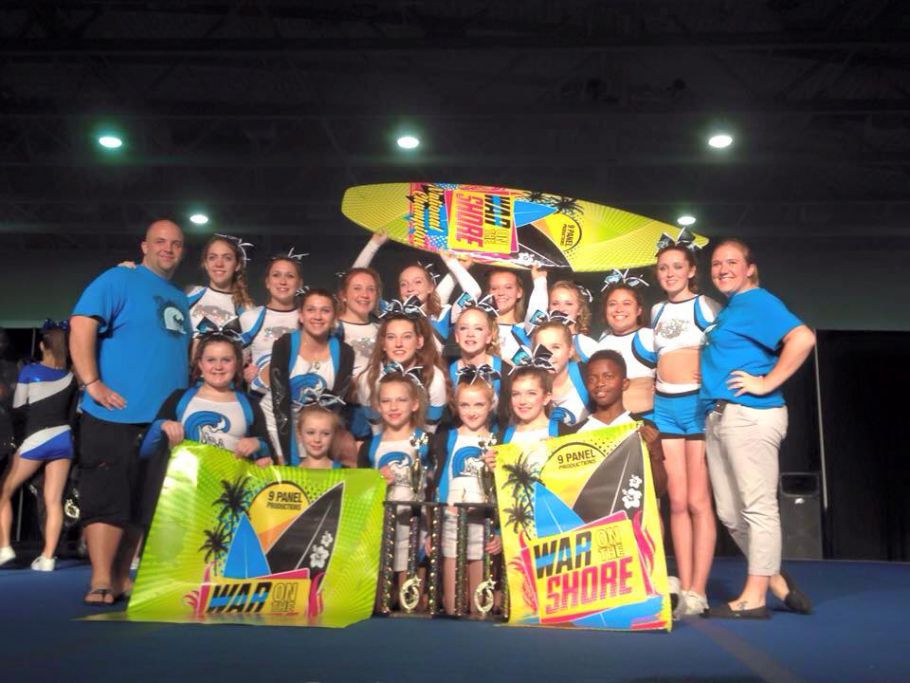 Call or text Cindy Cumbo at 910-990-4066
Cheerleading, Tumbling Classes, Choreography, Tumbling Camps and Privates!